Part of the joy of building out a home lab or virtualization workstation is finding those one-off items that enable you to build something great, cheap, and unique. Below is a list of some those niche items and distributors I've found along the way. I'll continue to update this post as we go along and I encourage you post up some of your findings too!
** 2021 UPDATE **
Looking for a partially managed Home or SMB network switch?  Then consider the GSS116e by Netgear. I enjoyed working with its simple web interface and immediately found value the simple to setup VLANs. One of the great selling features is the many ways it can be easily mounted, including under things!
I found these great cable labels while reading shipilev.net I plan to implement them in my lab soon!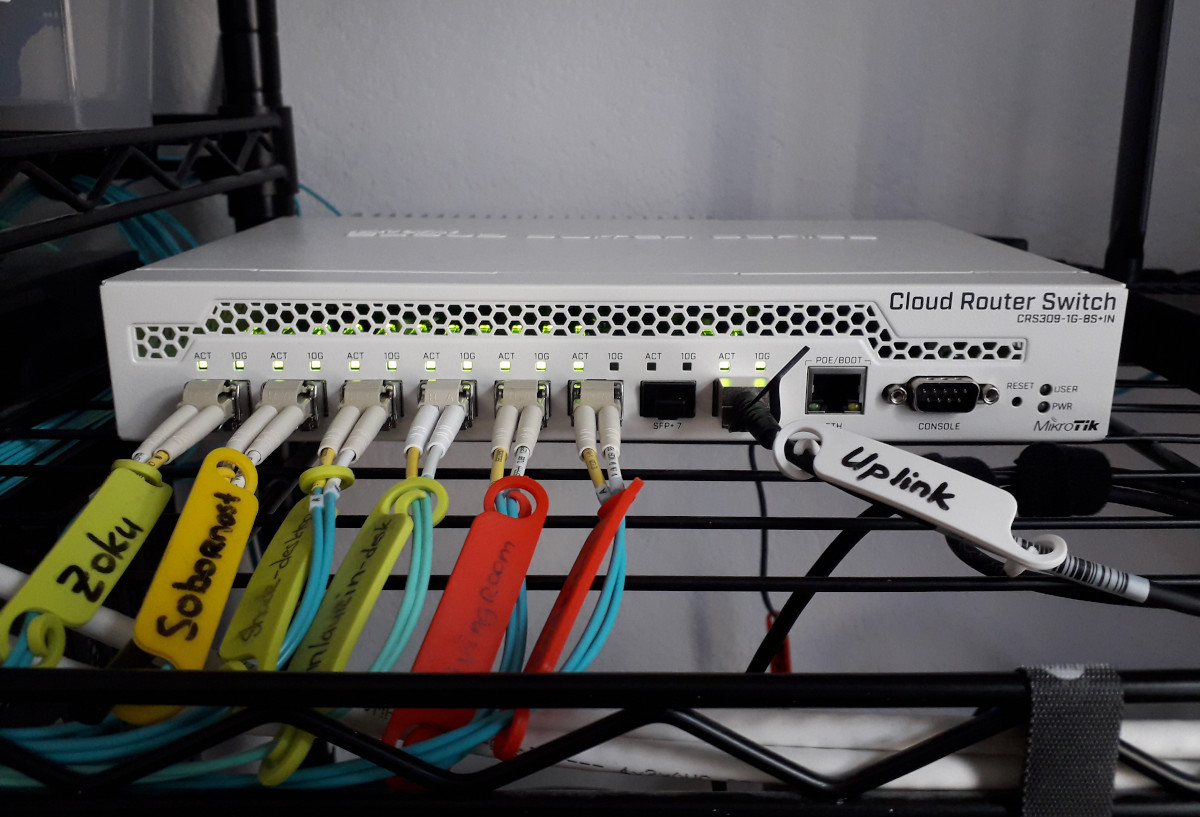 Add On Cards (Yes that is their name) sells a good variety of computer components, peripherals and accessories. Mobile phone peripherals. Data storage products. Data center and communication hardware including optical transceivers, DAC cables, AOC cables and fiber optic patch cables.  Be advised some of their products ship from overseas which may delay arrival.
** 2020 Update **
Makes a lot of Intel NUC product modifications that make your NUC even more useful.  The product I like are the NUC lid mods — Add RJ45, Wireless, TV Tuner, etc. right to your NUC!  Very cool!
** OLDER ITEMS **
This place is full of all types of unique adapters and gadgets to make your home lab or workstation PC better. What I like about their product line focus is the support of cards with a PCIe x1 slot. Various server based add on cards (example 2/4 port NIC cards) typically require a PCIe x4 or x8 port. However, most home labs typically have plenty of x1 slots and very little to no support for x4 and x8. Syba seems to make a "plethora" of add on cards that support x1. The only downside is poor documentation / support.
Some products I like from them —
2 Port Gbe PCIe x1 card (SY-PEX24028): I own and use several of these, they seem to work quite well. Dislikes – No Jumbo frames and it uses a Realtek 8111e chips set which means you must add these drivers to support ESXi
Another cool item they make is a M.2 to 4-port SATA III Adapter. This little RAID controller allows you to plug directly into a M.2 port and allow for 4 mort SATA devices. I think this would be handy for smaller systems (ie. NUC builds)
StarTech is really becoming a great company with a very diverse and well supported / documented product line. I think they are really starting to give Blackbox a run for their money. I really like their cable and adapter card lines.
I've been using their Startech Null Modem DB9 to USB to run the CLI on my Netgear manage Switch since 2012 and have yet to have an issue with it.
William Lam has blogged many times around the use of NUC style home labs with StarTech Single and Dual USB 3.0 network adapters.
Winyao is a "boutique" distributor specializing in NICs, Fibre adapters, and Transceivers. One item I find of value is their PCIe x1 Dual NIC with Intel or Broadcom chipset. Personally, I don't know much about this company or own any of their products, but at $40-$60 per brand new adapter I wished I had found them before buying the Syba adapters.
If you are looking for your next server, workstation, media, or top of the line PC case then take a peek at Fractal Design. Founded in 2007 and based out of Sweden they have really started to dominate the custom case design market. Their innovative designs blend elegance with flexibility, which I might add is a hard combination to find. I like their Arc Midi and Arc Mini R2 line of cases for home lab build outs. However, when or if my trusty Antec Sonata from 2003 lets me down, then Fractal will be next on my list. Here is a great blog post from Erik Bussink around his use of Fractal Design for his 2014 Home Lab.
** 09/06/2017 – Here are some updates to this list **

Came across this interesting case / mod company that builds all kinds of custom cases, cables, etc to mod your PC's. I like the Prodigy Mini-ITX case, with 2 PCI Slots and a spare slot for Disk or other mods it could be a good fit for a NAS project. However I'm not fond of the excessive top and bottom ornaments.
ASUS

ASUS came out with a great M.2 to U.2 option allowing users to interface with SAS disks. They claim this option will help users to interface with SAS SSD and get extreme performance. There are some constraints around this (cables, disks, chipsets, etc) so read up on this before you buy.

If you like my 'no-nonsense' blog articles that get straight to the point… then post a comment or let me know… Else, I'll start writing boring blog content.